Advertising on TheBrandywine.com

If you own or run a business in the Brandywine Valley, it makes sense to put your advertising dollars to work online... on TheBrandywine.com.



Take a look at where we rank on the Web's top search engines and directories. Just like regular surfers, we went to Google and Yahoo and searched for "Brandywine Valley", "Brandywine Valley hotels", "Brandywine Valley restaurants", and "Brandywine Valley attractions". The results speak for themselves. (See below)



Where TheBrandywine.com Ranks in Search Results
| | | | |
| --- | --- | --- | --- |
| KEYWORD SEARCHES | | | Bing.com |
| Brandywine Valley | 2 & 3 | 2 & 4 | 2 & 4 |
| Brandywine Valley, PA | 1,2,3 & 4 | 1 & 6 | 1 & 6 |
| Brandywine Valley Guide | 1 & 2 | 1 | 2 & 5 |
| Brandywine Valley Hotels | 1 & 2 | 2 & 4 | 1 |
| Brandywine Valley Restaurants | 1, 2, 3 & 4 | 2 & 4 | 1 |
| Brandywine Valley Attractions | 1 & 2 | 1 & 3 | 1 & 3 |
NOTE: Google has the largest market share of U.S. based web searches, over 65.8%. Yahoo is second with a market share of 17.1% Bing is third with 11%. Together they account for 93.9% of US domestic explicit search market share.




Reach interested consumers 24/7 for way less than print or other area guides!



TheBrandywine.com delivers motivated consumers. Our users are people searching for information about the Brandywine Valley. They're looking for restaurants, events, hotels, B&Bs, golf courses, shops, etc.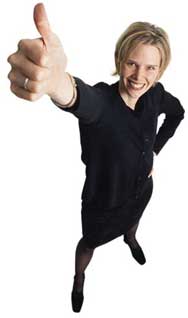 What that means is they're in the process of deciding where to sleep, eat, shop, and be entertained. Isn't that the kind of person you want to reach with your advertising message? We make it easy and affordable as the only independent guide in the area. You don't have to become a member to advertise. We don't have members, just satisfied advertisers who have been with us for years.

We're affordable and flexible. Directory listings, profile pages, banners, text links... there are many ways to get exposure 365 days-a-year, 24 hours-a-day for less than a the cost of a single print ad in a periodical publication. Directory rates start as low as $25 per year. Advertise with us and you'll get full-color, full-time exposure in a quality editorial environment. Compare our rates to the other area guides. Have questions? Give us a call at 610.836.1070.

We're independent, published locally and the No. 1 online guide to the Brandywine Valley. TheBrandywine.com is published from Chadds Ford, PA, in the heart of the Brandywine Valley. We make our own editorial policy and are independent of other publications, associations or trade organizations. We are the only guide that ignores state lines, just like visitors and residents of the Brandywine Valley.

We're open. We have our own ideas about editorial and design, but we're open to your suggestions on how to improve the site. And remember, you don't have to be a dues paying member of anything to advertise on TheBrandywine.com.

What if you have your own Web site?
We think it's great that you have a site and we hope it makes a great impression on your visitors. We also hope it's registered, meta-coded, updated on a regular basis, well linked and has a high page rank. Even with your own site it makes sense to advertise on TheBrandywine.com for two reasons. You will get more traffic and a link from TheBrandywine.com can help your page rank.

Want to talk about a custom campaign, Call us at 610.836.1070.



Copyright ©2019 Unica Online 610.836.1070