No it's not a detail from a Wyeth painting. Just a photo of an old house in the Brandywine. © S. Fox

Antique Shopping/Shows in the Brandywine Valley

The Brandywine Valley in southeastern Chester County is just about two hours by car from New York City and Washington DC and less from Baltimore which makes it a great destination for a close-to-home getaway weekend or short vacation for antique shopping enthusiasts.



Antiques, Art & Good Food in One Day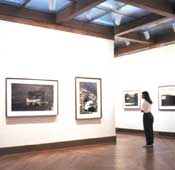 You can combine antique shopping with your love of art and good food by visiting Chadds Ford, PA, home to the Brandywine River Museum where you'll find America's largest collections of paintings by three generations of Wyeths. The art speaks for itself, and the museum is a repurposed 19th-century grist mill that is just spectacular. Appreciate all you want. After you are done you can relax and eat nearby. Just across Rt. 1 from the museum is Hank's Place, a Chadds Ford landmark and institution, and two newer eating establishments; Antica, featuring Northern Italian fare and Brandywine Prime Seafood & Chops.

After your meal you can shop for antiques without leaving Rt. 1. Head south. On your right you'll find Brandywine View Antiques, formally The Carriage House Antiques with two floors of furniture and what not. Just before The Gables, another option for lunch, is Springhouse offering antiques and accessories, custom furnishings and what they call seasonal necessities. If you want a reproduction chair or table, they can help you out as well. Keep heading south toward Longwood Gardens and Kennett Square and just past the light at Independence Drive you will see a large white barn on your left. It's the Brandywine River Antiques Market, a multi-dealer co-op where you will find antiques, estate furniture, accessories, and collectibles in various styles and periods. You'll have to make a U-turn to stop in, but you will then be oriented correctly to stop as well at the Pennsbury-Chadds Ford Antique Mall just a bit down the road next to the Chaddsford Winery. Explore the mall... a two-level co-op. Top level shops feature furnishings, books, collectibles, china and jewelry. Thursdays-Mondays, 10am - 5pm. Lower level shops have even more. Weekends only, 10am - 5pm. After shopping, stop in at the winery for a tasting of varietal and regional wines. You can spend the night in Chadds Ford if need be. Stay at the Brandywine River Hotel, a European style hotel, or stay nearby in a B&B or chain hotel.

There's More.... Much More

Antiques enthusiasts will love the Brandywine any time of year, but if you visit in April you can attend the Chester County Antiques Show. The show is put on by the Chester County Historical Society and features 59 dealers specializing in 18th & 19th century American, English and Continental furniture, rugs, paintings, porcelain, glass, silver, jewelry, needlework and other decorative arts. $15 general admission includes show catalog and free parking.

Come in April, explore the Brandywine antique shops and the museums, stay in the valley and drive into Philadelphia for the Philadelphia Antiques Show in April at The Navy Yard, Philadelphia Cruise Terminal at Pier One, 5100 South Broad Street. The Philly show features 50 leading antiques dealers and galleries who continue to set the standard for outstanding quality and integrity. On exhibit: period furniture, folk and fine art, ceramics, porcelain, silver, jewelry and textiles. But why pay Philly hotel prices. Stay in the Brandywine Valley. It just makes sense.

The Brandywine River Museum Antiques Show, in May at the Brandywine River Museum features outstanding antiques from across the nation including a variety of American and English furniture, glass, metalware, ceramics, folk art, quilts, Oriental and European porcelain, rugs and other fine collectibles. 10 a.m. to 5 p.m. $10 fee includes museum admission. Proceeds support the Museum Volunteers' Art Purchase Fund.

The Hagley Museum Antique Car Show is held in September on the Hagley grounds in Wilmington. See hundreds of cars on the general show field will reflect the variety of makes and models that are a part of automotive history. 10 a.m. to 4 p.m. Admission was $12 for a family, $5 for adults, $3 for children 6 to 14, free for children under 6. This year they are reduced but they aren't publishing them. Parking for the show is at the DuPont Company's Barley Mill Plaza at the intersection of Routes 141 and 48 with shuttle bus service to Hagley.

Winterthur's Delaware Antiques Show is held in November at the Riverfront Center in Wilmington DE. It showcases art, antiques, and design and features more than 60 of the country's most distinguished dealers. The Delaware Antiques Show highlights American antiques and decorative arts, including furniture, paintings, rugs, ceramics, silver, jewelry, and more. Proceeds benefit Winterthur's education programs. Admission $12; members, $9.

And Even More

A must-visit is Baldwin's Book Barn on Lenape Road on the way to West Chester, PA. Just wandering through this place is worth the drive, which by-the-way involves experiencing the winding Creek Road that hugs the Brandywine River part of the way to West Chester. For a listing of antique shops in the area, click here.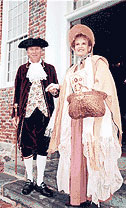 If you like Williamsburg, VA then you must visit the historic town of New Castle, Delaware, established in 1651 where you'll find great examples of colonial, Dutch and Federal architecture that are actually lived in by 21st century people. Come for A Day in Old New Castle (the 3rd Saturday in May) the oldest home and garden tour in the United States dating back 89 years. Come and see early American history comes to life from 10am - 5pm. Private home and garden tours, colonial fife and drum corps. You can buy tickets online.

Where to Stay

With some much to do you are going to want to stay over. Here too there are a lot of options from historic B&Bs and country inns to every type of hotel including the top-of-the-line Hotel duPont in Wilmington, the historic Inn & Spa at Montchanin Village, the Brandywine River Hotel in Chadds Ford and the branded chains including Hilton, Hampton Inn, Staybridge, Doubletree, Quality Inn, Best Western, Days Inn, Comfort Inn, Microtel and others. Many of the B&Bs and hotels offer packages that bundle rooms with admission tickets to the top area attractions. You can find a complete listing of B&Bs, Inns and hotels with one click online reservations in our Lodging Directory.

There is a lot more to explore and discover in the Brandywine Valley than we can fit on one page and we invite you to click around our site to see what else may interest you. And remember, the valley is only about 35 minutes from Philadelphia, 45 minutes from Lancaster's Amish Country so you can visit both while staying here and enjoying our country casual hospitality and avoiding city prices.

Copyright © Unica Online